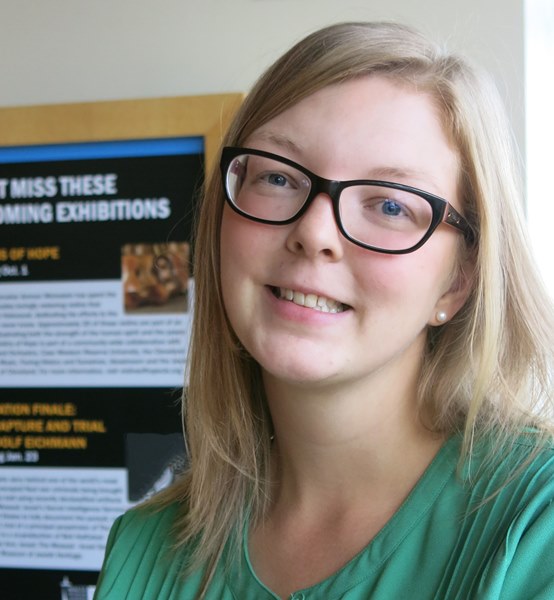 Heather Johnson-Banks is the director of grant programs of Cuyahoga Arts & Culture, one of the largest funders for arts and culture in the country. Heather joined CAC in 2018 as a program manager overseeing a portfolio of organizations receiving General Operating Support and Project Support.
As director of grant programs, Heather leads the work of grant program team and guides the strategy and planning for more than $12million in annual grant making. Since joining CAC, Heather has led the General Operating Support grant program, co-led Support for Artists grantmaking, implemented a Capacity Building grant program, and supported the Project Support grant program. She has worked to improve grantmaking operations through the analysis and implementation of internal systems. Committed to racial equity, Heather initiated the organization's internal equity team and worked to implement racial equity goals and related technical assistance for general operating support groups, including the Moving Toward Equity series.
Heather has more than a decade of experience working for nonprofit arts and culture organizations in Cuyahoga County. Prior to joining CAC, Heather was the development manager at the Maltz Museum of Jewish Heritage. There she managed the Museum's membership, annual fund, grant writing, and exhibition and event sponsorships. During her tenure, she also initiated the Museum's Interactive Biography Project, expanded programs and supported exhibition development. Heather has also worked at the Beck Center for the Arts advancing their fundraising efforts and has held various roles at Penton Media, SPACES and the Cleveland Museum of Art. Her volunteer work includes service on the board of the Lakewood Arts Festival, leading the Cleveland Foundation Summer Internship Program Alumni Committee, and tutoring with Refugee Response.
Heather earned a Master's degree in Public Administration and certificate in Nonprofit Management from Cleveland State University and holds degrees in Anthropology and the History of Art and Architecture from Miami University.
Heather enjoys cooking, reading and visiting local museums and parks with her husband and their dog Waldo.
Contact Heather at 216.306.0108 or hjohnsonbanks@cacgrants.org.