How are organizations and projects selected to receive grants?
As the public funder for arts and culture in Cuyahoga County, Cuyahoga Arts & Culture strives to uphold its values of impartiality and transparency in all of its work, especially in its panel review process. Each fall, CAC convenes a panel of diverse arts and cultural professionals from outside our region. They are recruited and carefully vetted by staff and reviewed by the Board of Trustees. Panelists are charged with evaluating all eligible applications at a panel meeting that is open to the public. CAC may also conduct panel reviews online.
Before
Preparation is essential to the success of the entire application review process. CAC takes seriously our role in preparing panelists to serve as an extension of our team. Months before arriving in Cleveland for the panel review meeting, CAC trains and sets expectations for panelists. All panelists review and score application and support materials in advance.
During
Applicants and community members are welcome and encouraged to attend the panel review meetings, which are held in downtown Cleveland. If applicants are unable to attend the meetings in person, they are welcome to listen to the live audio stream. The audio recordings are archived online after the meetings conclude. CAC may also conduct panel reviews online; the results of these panels will be made available on the CAC website.

While all are encouraged to attend the public process, the panel review meeting is not a conversation between applicants and panelists. Specific instances require two-way dialogue between attendees and the panelists, but are not common. Panelists discuss each application for up to 10 minutes, assessing it against CAC's funding criteria of Public Benefit, Artistic & Cultural Vibrancy and Organizational Capacity. CAC's staff serve as the panel chairs to guide and moderate the panel discussion and administer the panel process. Staff and board members do not take part in the scoring of applications.
2018-19 General Operating Support Interactive Panel
Last year's General Operating Support applicants had the opportunity to briefly respond to the panel after the review of their application and answer their questions in a short Q & A session. This change came in direct response to feedback from past applicants, who expressed a desire to bring their work to life for panelists outside of the limits of the application and clarify information.
After
Organizations whose applications receive a score above a pre-established cut-off score or meet the criteria, which vary between programs, are recommended to receive funding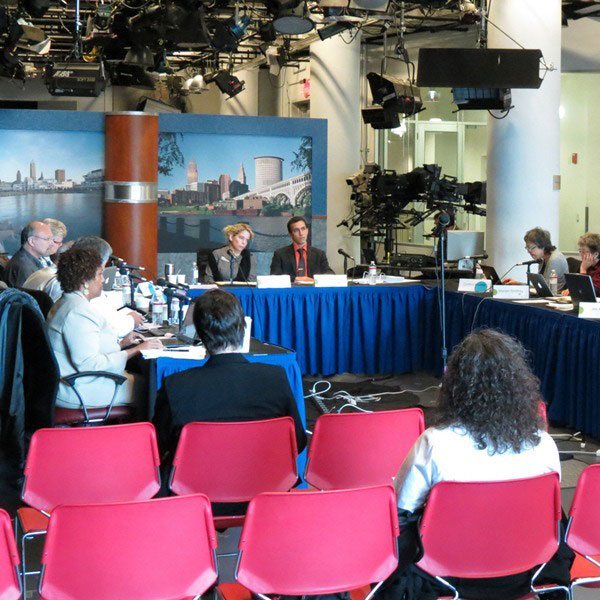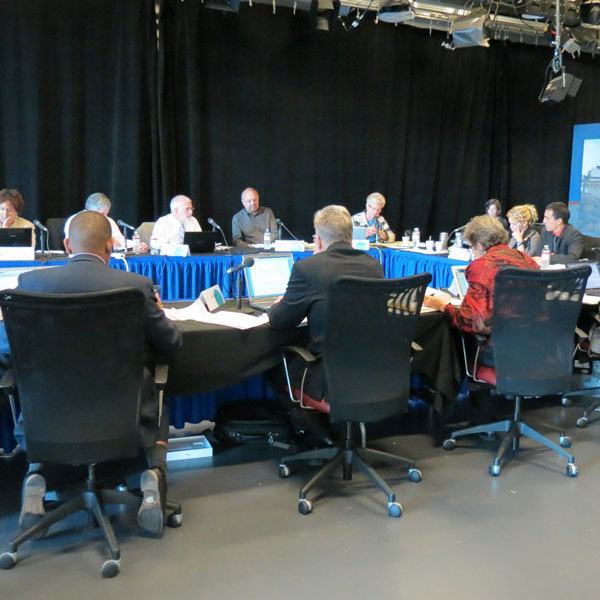 Shortly after the conclusion of panel, CAC staff notifies applicants of their score and whether or not they will be recommended for funding. Several weeks following the panel, CAC's Board of Trustees meets to review and approve the panel scores and grant award amounts. This meeting is open to the public, and applicants are encouraged to attend.
After the application review process and panel review are complete, CAC evaluates both applicants and panelists for feedback to help us improve our programs each year.
Interested in serving as a panelist for CAC? Please complete the panelist interest form.
Our latest panel review meetings were held on October 1-2 for the 2019 Project Support I program. The 2019 Project Support II panel were held online.
The panel review meetings were streamed live online on October 1-2. Interested individuals were able to listen here and follow the panel's progress on Twitter (@CuyArtsC) for live updates throughout the meetings.