Live on September 27-30, 2021: View from your desktop or mobile device.
Thanks for your interest in Cuyahoga Arts & Culture's panel review meetings. We are pleased to provide a livestream of our panel review meetings which will take place virtually on Monday-Thursday, September 27-30, 2021. The meetings are open to the public and all are invited to view the proceedings virtually.
---
Panel Review Meetings Schedule
2022 Project Support Panel Review Meetings
Monday, September 27, 10 am to 5 pm
Tuesday, September 28, 9:30 am to conclusion
Please note that the schedule is subject to change and meetings may run shorter or longer than scheduled. Please follow the Panel's progress by following Cuyahoga Arts & Culture on Twitter (@CuyArtsC), where staff will post live updates throughout.
2022 Project Support Written Panel
This panel (for applications requesting $5,000 or less) will be conducted online, and panelist comments will be made available on the CAC website later this fall.
2022 Cultural Heritage Panel Review Meeting
Wednesday, September 29, 2 pm to 5 pm
2022 General Operating Support Panel Review Meeting
Thursday, September 30, 1:30 pm to 3 pm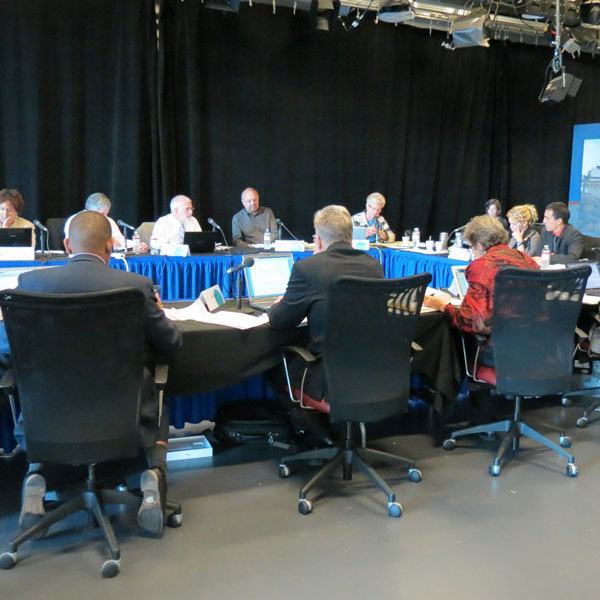 ---
Submit a Public Comment or Information Correction Form

Public Comment Form
After the Panel Chair closes the evaluation portion of the panel review meeting and scoring is complete, CAC will hold an informal session for public comment on the grant program and the panel review process. Audience members and the public are welcome to participate by submitting the Public Comment Form.

Information Correction Form
If an applicant believes that a panelist has presented incorrect information regarding their application, they should complete the Information Correction Form. The panel chair will determine if the correction is objective in nature. If it is, the panel chair will read the correction to the panel and for the public.
An example of objective misinformation would be a panelist misstating the number of performances detailed in a particular application. This is not an opportunity to provide additional information.