Multi-year Grants to Support Resilient Organizations
Vibrant arts and cultural institutions. Community theaters, arts education and history groups. Nature centers and science museums.
General Operating Support grants strengthen the community with multi-year core support for arts and cultural institutions of all sizes.
Need to work on an application or complete a report? View our Online Application & Reporting System guide for more information.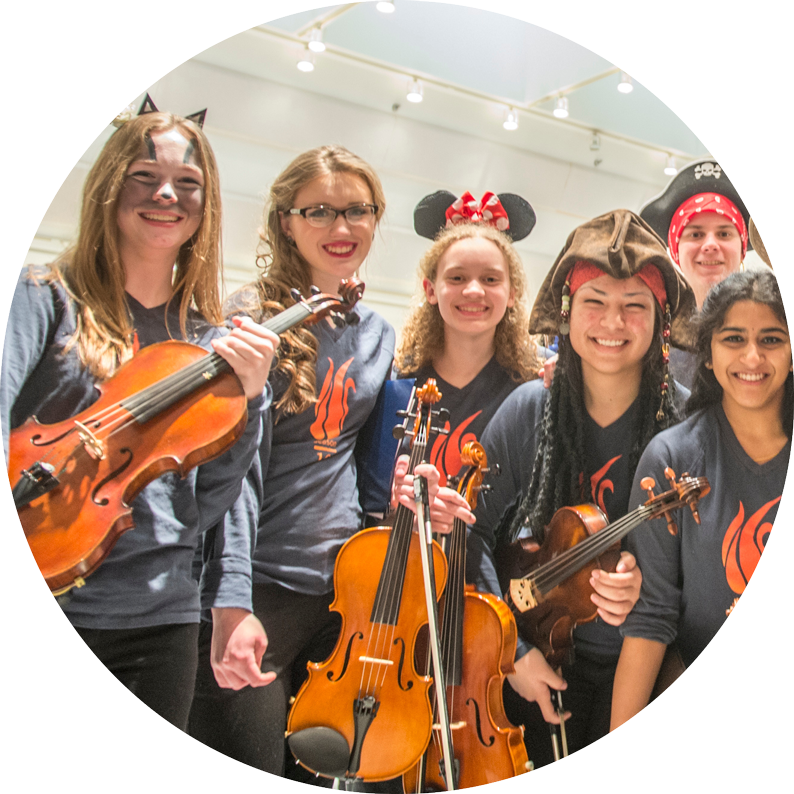 Quick Facts
Next Funding Opportunity


The next funding opportunity is for the 2020-2021 cycle, which will likely be open for applicants in 2019.

Grant Range

Based on funding formula.

What We Fund

501c3 nonprofits in Cuyahoga County that have a primary mission of arts or culture and meet specific eligibility criteria.

Who We Support

See our 2018-19 General Operating Support grant recipients. View a comprehensive list of all 2007-2019 grants by organization across programs.

How to Stay Informed

Sign up for our newsletter and email updates or call 216-515-8303.
Your Roadmap
We've created guidelines to help you navigate our online application process. If you need help choosing a grant program, view our current Grant Program Guide.
Key Dates
January 2018 - December 2019

2018-19 Grant Period

May 2019

2020-21 grant program guidelines available; Online Eligibility Check, Application Open

Date TBD

Grant Opportunities Workshop & Technical Assistance Opportunity for New Applicants


Date TBD

2020-21 Eligibility Check Due for New Applicants

Date TBD

Applicant Workshop


Date TBD

2020-21 Application Due


Date TBD


Panel Review Meeting - Learn More

November 2019

2020-21 grant amounts announced during Cuyahoga Arts & Culture's Board meeting

January 2020 - December 2021

2020-21 Grant Period
Key Dates for Current Grant Recipients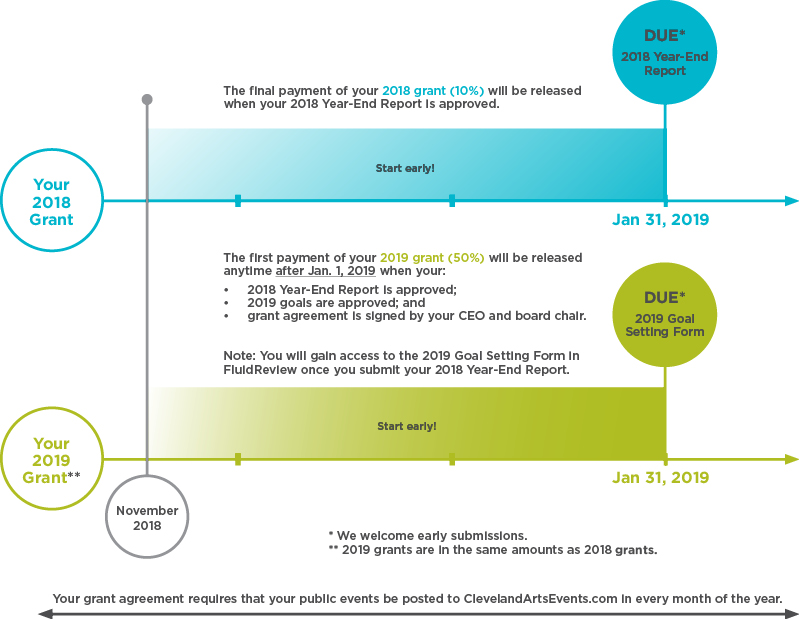 Links for Grant Recipients
To access the Eligibility Check, Application, Grant agreement or Reports, access CAC's Online Application & Reporting System. View our guide to using the online system to access your 2018 Mid-Year report.
January 31, 2019
2018 Year-End Report Due - View Instructions, View Timeline
Application Review Process
Guided by our values of transparency and impartiality, CAC utilizes a public panel review process to award grant dollars. Learn more about the review process.
View the 2018-19 General Operating Support grant amounts.
Listen to the recordings from the 2018-19 General Operating Support Panel Review Meeting, or view the panel scores.
Contact
We welcome your inquiries about the General Operating Support grant program. Please contact your program manager for general questions about the program or India Pierre-Ingram at ipierreingram@cacgrants.org or 216.515.8303 x107 for technical assistance.