Annual Grants for Exciting Programs and Projects
Your favorite neighborhood arts festival. A student-designed and created mural in your community. Distance-learning tours of a museum for older adults.
Project Support grants promote and encourage the breadth of arts and cultural programming in our community by supporting projects both large and small throughout Cuyahoga County.
Need to work on an application or complete a report? View our Online Application & Reporting System guide for more information.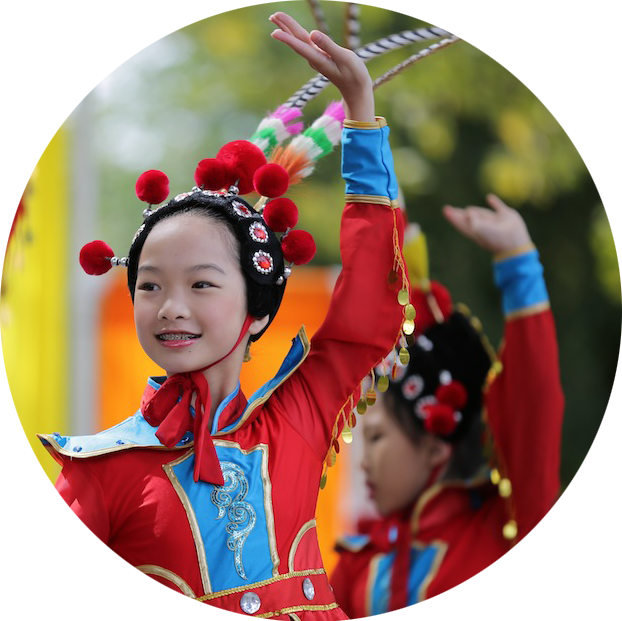 Quick Facts
Next Funding Opportunity


Our next funding opportunity will be for 2019 and will likely open to applicants in 2018.


Grant Range




Up to $30,000 in Project Support I and up to $5,000 in Project Support II for funding in 2018.

What We Fund

501c3 nonprofits' arts and cultural projects in Cuyahoga County.

Who We Support

See a list of our 2018 Project Support cultural partners and 2017 cultural partners. View a comprehensive list of all 2007-2018 grants by organization across programs.

How to Stay Informed

Sign up for our newsletter and email updates or call 216-515-8303.
Your Roadmap
We've created guidelines to help you navigate our online application process. If you need help choosing a grant program, view our 2018 Grant Program Guide.
We would like to hear from you, our cultural partners, by March 22, 2018 about the early drafts of the 2019 Project Support guidelines. Please share any feedback with your program manager via email, on the phone or in person at our March 27 Arts & Culture Network Night.
Key Dates
January 1 - December 31, 2018

2018 Grant Period

Tuesday, May 1


2019 grant program guidelines available; Online Eligibility Check, Application Open


Date TBD


2019 Grant Opportunities Workshop & Technical Assistance Opportunity for New Applicants


Date TBD


2019 Project Support Application Workshops


Thursday, June 21

2019 Eligibility Check Due


Date TBD

2019 Applicant Workshop


Thursday, August 9

2019 Application Due


Date TBD

2019 Project Support I Panel Review Meeting - Learn more

Tuesday, November 13 at 5:00 pm

2019 grant amounts announced during Cuyahoga Arts & Culture's Board meeting


January 1 - December 31, 2019

2019 Grant Period
Links for Cultural Partners
To access the Eligibility Check, Application, Grant agreement, Reports, or Advance Payment Requests, access CAC's Online Application & Reporting System.
View the 2018 Project Support Final Report Instructions.
Application Review Process
Guided by our values of transparency and impartiality, CAC utilizes a panel process to award grant dollars. Learn more about the review process, or view the details about our most recent Project Support Panel Review Meetings.
View the 2018 Project Support grant amounts.
2018 Project Support I: Listen to the audio recordings of panel or view the total panel scores.
2018 Project Support II: View the panel results and comments
Contact
We welcome your inquiries about the Project Support grant program. Please contact your program manager for general questions about the program or India Pierre-Ingram at ipierreingram@cacgrants.org or 216.515.8303 x107 for technical assistance.