Investing in Arts & Culture
Cuyahoga Arts & Culture believes that investing in arts and culture inspires our community, builds stronger neighborhoods and ultimately enhances the quality of life for all Cuyahoga County residents.
This is achieved through its primary grant programs: General Operating Support and Project Support.
General Operating Support grants strengthen the community with multi-year core support grants to arts and cultural organizations of all sizes, from performing arts ensembles and museums to community arts and cultural organizations that are found throughout our neighborhoods. View a full list of grant recipients, by year.
Project Support
grants support and encourage the community to take advantage of the vast variety of arts and cultural programming in our community by supporting Cuyahoga County projects, including community art and music festivals, public art projects, performing arts, visual arts, dance, art therapy, community history projects and more. View a
full list of grant recipients
, by year.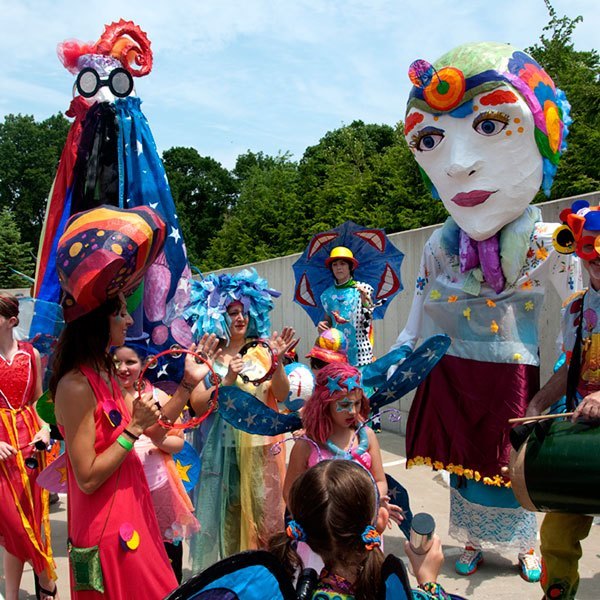 For more information about current grant programs, see the 2021 Grant Program Guide.
In addition, Cuyahoga Arts & Culture supports vibrant arts and culture in Cuyahoga County through the following programs and collaborations:


Neighborhood Connections

Cuyahoga Arts & Culture supports resident-led arts and culture projects through a partnership with Neighborhood Connections, the small-grants and grassroots community-building program affiliated with the Cleveland Foundation.
Support for Artists

Cuyahoga Arts & Culture invests in nonprofits that support and celebrate local artists. Since 2009, CAC has invested more than $4-million in programs that support hundreds of artists in Cuyahoga County. Learn more.
Annual Concert in Downtown Cleveland

Cuyahoga Arts & Culture supports an annual concert for the community in downtown Cleveland led by The Cleveland Orchestra.