Bringing Arts and Culture to Life
Cuyahoga Arts & Culture supports and invests in hundreds of arts and cultural organizations that are helping ensure that all residents of Cuyahoga County have access to arts and culture close to home.
Each year, organizations funded by CAC offer programs and activities in thousands of unique locations all over Cuyahoga County - including schools, libraries, senior centers, theaters, parks, hospitals and neighborhood streets - and online.
Our Grant Recipients
The organizations funded by CAC are more than grantees. Together, we're working to strengthen our community. Explore our current Grant Recipients to learn more.
View a list of 2023 grants or a comprehensive list of 2007-2023 grants by organization.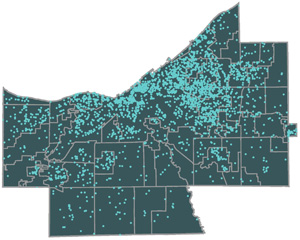 County-Wide Impact
General Operating Support