Cleveland Public Theatre - Photo by Steve Wagner
Photo Credit: Steve Wagner
Since 2007, Cuyahoga Arts & Culture has invested more than $95 million in 208 arts and cultural organizations in Cuyahoga County. The Report to the Community demonstrates that CAC is helping to enrich community and support our extraordinary quality of life, enhance education for learners of all ages, and advance economic opportunities for the region.
View CAC's 2012
Report to the Community
Telling Our Stories
Learn how our cultural partners are strengthening our community through their work.
Progressive Arts Alliance
Progressive Arts Alliance enriches the lives of students, teachers and the general public through its dynamic arts-in-education programs in classrooms, community centers, libraries and other community spaces.
In 2012, PAA served 1,100 students each week during the academic year in 80 programs throughout Cuyahoga County.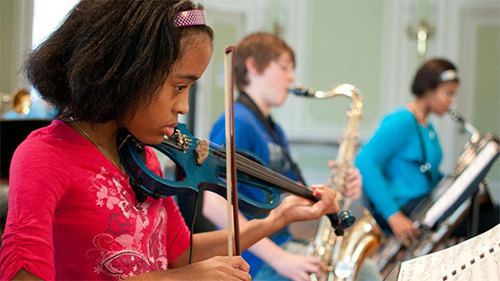 The Music Settlement
The Music Settlement serves students of all ages through music instruction, music therapy and early childhood education.
Through its Jazz @ The Music Settlement program, 46 students receive music instruction in jazz each year, and 20 graduates of this program are now studying music at top universities around the country, including many on full or partial scholarships.
LAND Studio
LAND studio creates places and connects people through public art, sustainable building and design, collaborative planning and dynamic programming. Since the revitalization of Ralph J. Perk Plaza at Chester Commons in November 2011, downtown Cleveland's office occupancy rates have increased by almost 5%, and major tenants are bringing over 1,700 jobs to the area surrounding the park.
Cleveland Museum of Art
The Cleveland Museum of Art is renowned for the quality of breadth of its collection that includes nearly 45,000 objects spanning 6,000 years of achievement in the arts. Through its day-to-day operations, the Museum generates over $140 million in economic activity, and creates or supports more than 1,200 jobs.
Hospice of the Western Reserve –
Healing Arts and Fabric & Feelings Workshops
For more than 35 years, Hospice of the Western Reserve has provided palliative end-of-life care, caregiver support and bereavement services to patients and families throughout Northeast Ohio. Through its Healing Arts and Fabric & Feelings workshops, Hospice offers art classes to help the bereaved through difficult times.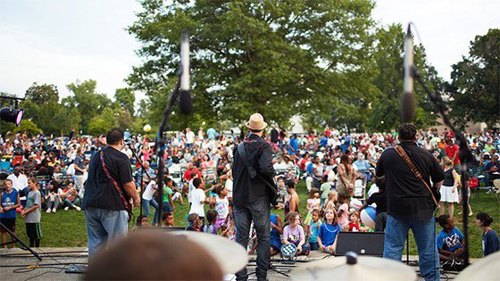 University Circle Inc. –
WOW! Wade Oval Wednesdays
University Circle Inc. is dedicated to making University Circle a safe, clean and attractive neighborhood of active and inviting places and spaces for people of all ages to enjoy. Its WOW! Wade Oval Wednesdays concerts invite residents to enjoy a summer evening outdoors on Wade Oval for a community festival with music, food and fun.
Since it began receiving funding from Cuyahoga Arts & Culture in 2008, attendance has increased from 10,000 people in 2008 to 50,000 in 2012.