State Legislation Grants New Option to Fund Arts Nonprofits in Cuyahoga County
Photo Credit: Bob Perkowski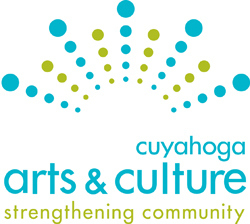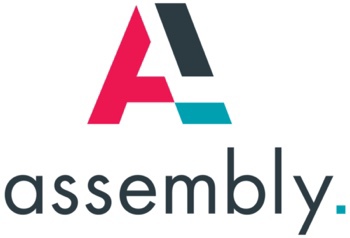 State Legislation Grants New Option To Fund Arts Nonprofits In Cuyahoga County
CLEVELAND – The Ohio Legislature, through Senate Bill 164, has given permissive authority to convert Cuyahoga County's existing cigarette tax from a per-unit tax to a tax based on the percentage of sales and to expand it to include vapor products. Any changes made to the current tax that funds Cuyahoga Arts & Culture would require support of a majority of Cuyahoga County voters casting ballots on the issue. No decision has been made when or if the issue may be placed on an upcoming election ballot.
Senate Bill 164, which was signed into law by Gov. Mike DeWine, is not a new tax. Rather, it is permissive language that allows the county to decide whether or not to convert and expand the current tax. The bill gives Cuyahoga County and Cuyahoga Arts & Culture the option of placing an issue on the ballot. The current tax, expected to expire in January 2027, would remain in place unless the voters approved converting it. The arts and culture creative sector contributes $9.1 billion to the local economy, providing jobs and helping improve the quality of life.
"Cigarette sales have been declining at a steady pace for decades, leading to a significant declining revenue for Cuyahoga Arts & Culture (CAC)," said Jill Paulsen, executive director of Cuyahoga Arts & Culture. "CAC, which is funded solely by the excise tax on cigarettes, is the only political subdivision in Cuyahoga County that has declining revenue. CAC has a 15-year track record of supporting arts and culture experiences that have reached millions of residents. We have distributed $230 million in funding since 2007, and it is vital for our vibrant community that public funding for the arts continues."
Jeremy Johnson, executive director and CEO of Assembly for the Arts, said: "A stable, well-funded creative sector is essential for the vibrancy of our region. We began looking at alternative funding options to help replace the approximately 40% in lost revenues since the inception of the tax. We thank Governor Mike DeWine and our State Legislators for giving Cuyahoga County voters the option to consider new revenue support for arts and culture."
About:
Cuyahoga Arts & Culture (CAC) is the region's largest funder for arts and culture, helping hundreds of organizations in Cuyahoga County connect millions of people to cultural experiences each year. Since 2006, CAC has invested $230 million in over 470 organizations, making our community a more vibrant place to live, work and play. CAC is a separate government entity and a political subdivision of the State of Ohio. For more information, visit cacgrants.org.
Assembly for the Arts is a 501(c)3 nonprofit organization with a focus on advocacy, cultural policy, racial equity initiatives, research, marketing that elevates the region, and services for nonprofits, artists, and creative businesses. It is governed by a volunteer board with a strong commitment to diversity and inclusion. Assembly by design operates in close partnership with Cuyahoga Arts & Culture, a government agency, and Assembly for Action, a 501(c)4 political action nonprofit to serve the entire creative sector. Assembly is supported through major funding from: The Cleveland Foundation, The George Gund Foundation, The Char and Chuck Fowler Family Foundation, Cuyahoga Arts & Culture, Ohio Arts Council, Huntington, KeyBank, The George W. Codrington Charitable Foundation, Fred & Laura Beth Bidwell, and Barbara S. Robinson.