Observe Our Grantmaking in Action
Cuyahoga Arts & Culture invites grant applicants and the community to attend its panel review meetings in September.
Arts and culture experts from around the country will evaluate the applications of 217 nonprofit organizations in Cuyahoga County that applied for funding through CAC's 2022 Project Support, Cultural Heritage, and General Operating Support programs. Project Support requests of $5,000 or less are reviewed in a written panel (no virtual panel review will take place). Learn more about our panel review process.
2022 Project Support Panel Review Meetings
Monday, September 27, 10 am to 5 pm

Tuesday, September 28, 9:30 am to conclusion
2022 Project Support Written Panel
This panel will be conducted online, and results and panelist comments will be made available on the CAC website later this fall.
2022 Cultural Heritage Panel
Wednesday, September 29, 2 pm to 5 pm
2022 General Operating Support Panel
Thursday, September 30, 1:30 pm to 3 pm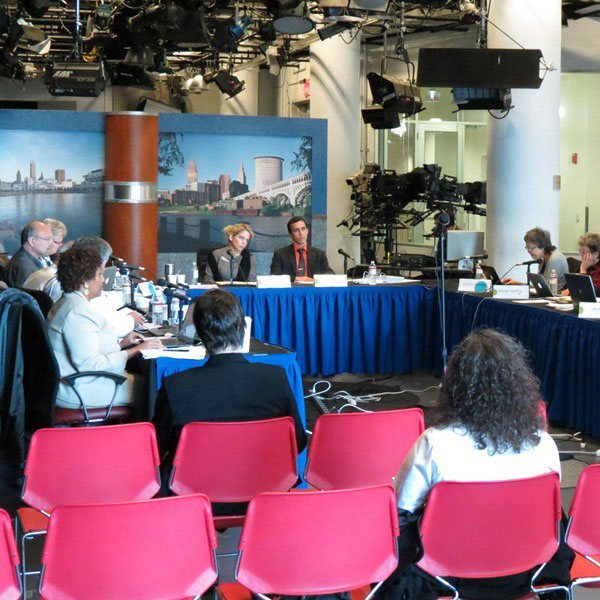 When will a specific organization's application be reviewed?
Please note that the schedule is subject to change; meetings may run shorter or longer than scheduled. We encourage you to view our livestream or follow the panel's progress on Twitter (@CuyArtsC) for live updates.

Questions? Please coantct usand we will be happy to assist.